Areas of specialization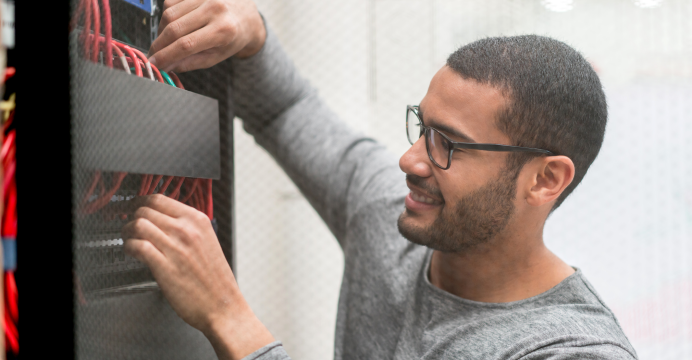 Electrical and Electronic Engineering
Digital Design Engineers, Firmware/Hardware Engineers, Board Level Design Engineers, Power Electronics Engineers, Analog Design Engineers, Avionics Engineers, Cable & Harness Design Engineers, Electrical Controls Engineers, PLC/Robot Programmers, RAMS Engineers, System Engineers, Test Engineers (ATE, EMI/EMC, V&V), RF Engineers, IC Mask Layout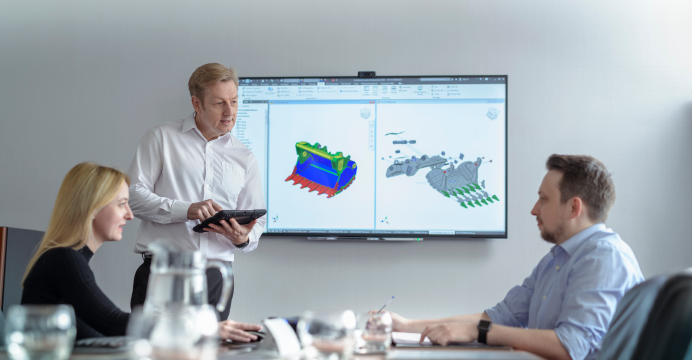 Mechanical Engineering and CAD Design
Mechanical Engineers, CAD Designers, Electro-Mechanical Engineers, Stress Analysts (Structural, Thermal, Shock/Vibe, Fatigue, DADT), CFD Engineers, Structural & Civil Engineers, Project Engineers, Manufacturing/Quality Engineers, Industrial & Facility Engineers, NC/CNC Programmers, Technical Writers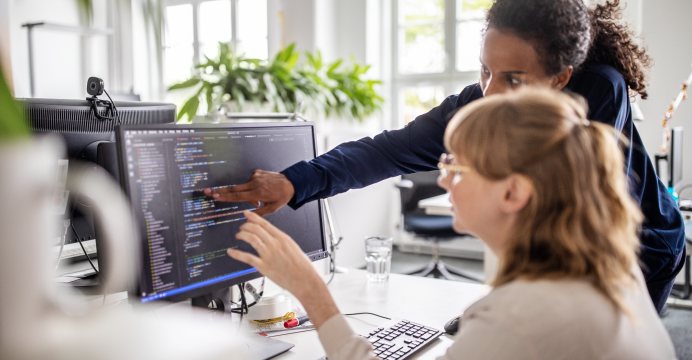 Software Engineering and IT/IS
Software Engineers, Network Engineers, Embedded Systems Developers, Systems Administrators, OS Internals Developers, Visual Studio Developers, Database Administrators, Java Developers, DSP Engineers, GNC Engineers, Business Analysts, Application Engineers, SQA Analysts, Software Test Engineers, Database Developers, Unix/Linux Engineers, Info-/Cyber-Security Engineers, and specialists in ERP, MES, PLM, CRM, BI and Data Management

Our services
We supply technical professionals in Software Engineering, Electronic Engineering, Mechanical Engineering, CAD/CAM/CAE Technologies, Manufacturing, IS/IT, Technical Publications, Testing/Quality Assurance, Design/Drafting, and many other disciplines for customers located throughout the U.S. and Canada that face the following challenges:
Very hard-to-find, specialized skill sets that are scarce and/or in high demand
Projects with little ramp-up time requiring large numbers of highly skilled personnel on an immediate basis
Operations located in remote areas far from a local supply of highly skilled labor

Our plan provides a low-cost, no-risk (avoid legal risks of co-employment!) method for technical staff augmentation. It gives you a convenient option if skilled professionals cannot be hired as permanent staff at present.

ATICO offers a special Flexible Payroll Service Plan for your company. The plan provides for a flexible and convenient method of bringing on additional resources when funding or headcount will not permit a permanent hire. The Flexible Payroll Service Plan can be used to hire contractors as ATICO's "payrollees".

When firms work on a contingency basis, they often take a volume-only approach and bombard you with candidates without putting much thought into the process. This can quickly become a mess where none of the parties receive the full, intensive focus they need and deserve. In a retained search (our approach), we dedicate internal resources exclusively to filling your position. Focusing exclusively on your position creates opportunity cost for us and your commitment to a retained search shows a level of commitment to fill the position, rather than just gathering resumes to test the waters. When you retain us, we work full time on filling your position and perform intensive market research that helps us find the candidates that will say 'yes' to your offer.

Executive search is a rigorous, highly specialized management consulting technique. We use a unique, systematic, disciplined approach to source, screen, and present the most qualified candidate(s).
We generally take the following steps:
Situation Analysis
Pre-Engagement Discussions
Creation of Position Specifications
Intensive Market Research
Candidate Screening
Interview Process
Candidate Presentation
Reference/Background Checks
Negotiations & Offer
Culmination of Search
Post-Search Wrap-Up
Laying off valued employees is one of the hardest things to do, but at times, businesses have no other choice. Regardless of how a company chooses to handle a layoff, we believe that our outplacement services can help yield positive financial benefits and emotional support to the displaced employees, helping morale for your corporate community.
We know how to assist employees and help them cope with emotional unrest and anxiety. It's all about identifying their strengths, targeting their areas of expertise, and giving them a feeling of self-worth.
The corporate and individual clients we guide through the transitional process benefit from:
Career Counseling & Planning
Job Search Methodology
Professional Resume Development
Interviewing Techniques
Selecting & Starting a New Job

Developing and maintaining human capital is the cornerstone of consistent growth and profitability. These are more than just buzzwords.
Our highly qualified personnel will carry out critical human resources functions for you, such as staffing, benefits administration, immigration, and more.
We take care of Vendor Qualification, Selection and Management and help you weed out ineffective, overpriced sources.
We provide custom services and target crucial areas for increasing productivity and competitiveness. For example, we can help you improve working conditions to reduce turnover and increase employee longevity.

Great employers take the time to understand and connect with their people. But it's often easier to gather the information you need when it's done in a streamlined, confidential manner. With polling and surveys, we help you ask relevant questions, interpret the results, identify your strengths, and create strategies to become a better version of yourself.

We source and assemble a team of engineers (or other professionals!) to suit your needs. There may be internal policies, procedures, or other corporate issues that prohibit you from getting the resources you need, at the time you need them. For this reason, ATICO is amenable to offering our services on an "engineering services" basis, a project basis, a fixed price basis or any other basis. Just say the word!

Let us raise our right hand and take this oath
We will always do our best to have a comprehensive understanding of your needs before we take action to fulfill them.
Our recruiters and account managers are knowledgeable, passionate, and highly trained people with a great eye for candidates and access to a massive database of resumes, contractor referrals, and creative recruiting strategies.
All employees are carefully screened, interviewed, and reference checked to ensure they match your standards before employment. We can perform and tailor a background check and drug screen to specific criteria, as well as having the insured capability to process a security clearance for classified projects.
Finally, we believe matching candidates with jobs is a human endeavor by essence. So, we are committed to identifying and recruiting personnel everywhere in the country, always putting people first.